I'm sure I've mentioned before: I always engage with street evangelists. If they're putting their ideas out there in public, those ideas are fair game for discussion and ruthless examination.
Here's a discussion I had with a Witness of Jehovah. It went pretty much exactly like this. Feel free to use and adapt.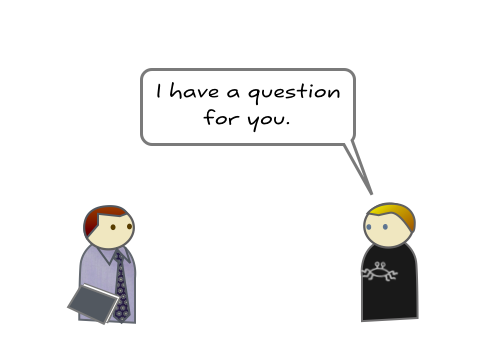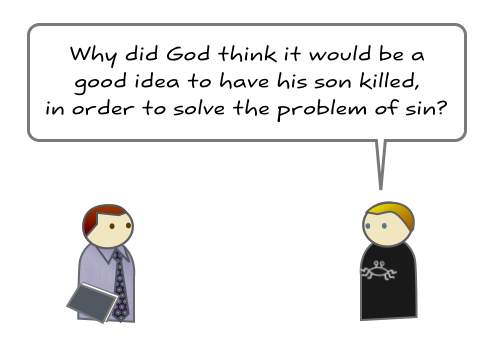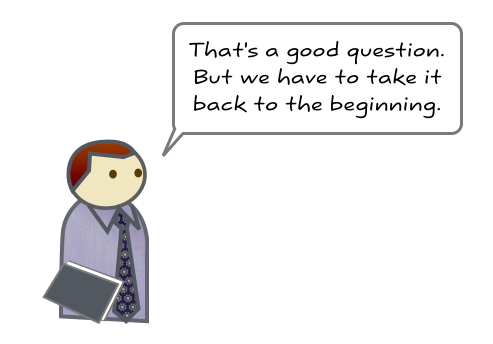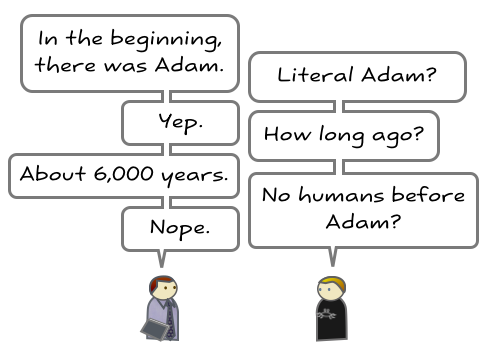 There are loads of problems here. Human evolution and human civilisation go back way farther than 6,000 years. But it's a mistake to get bogged down here. Keep it moving.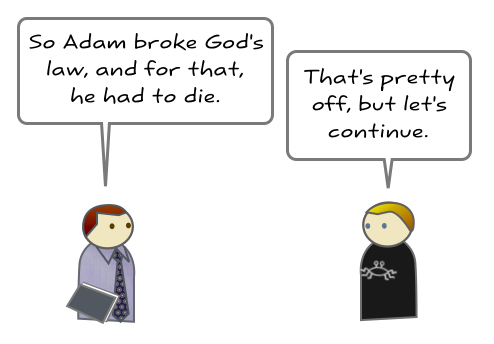 Sin is a problem of God's own making. He decided that he couldn't stand some things. Then, having created the problem of sin, he decided to blame humans for the problem that he created.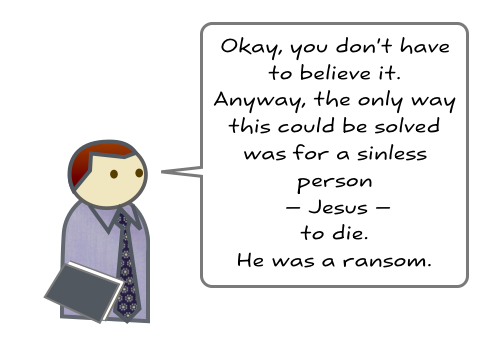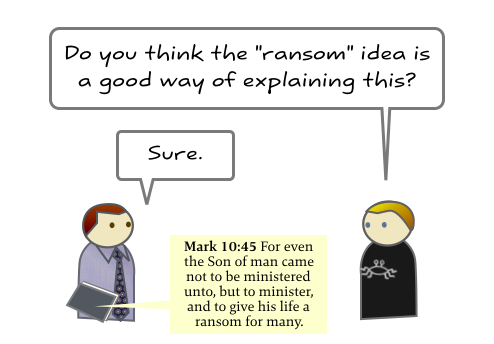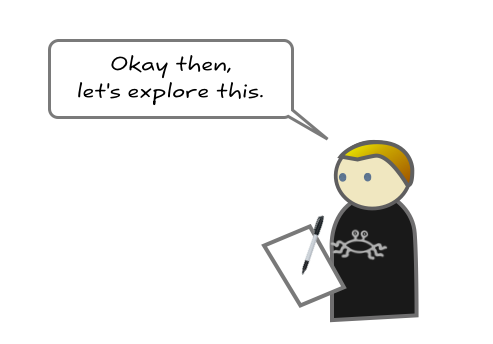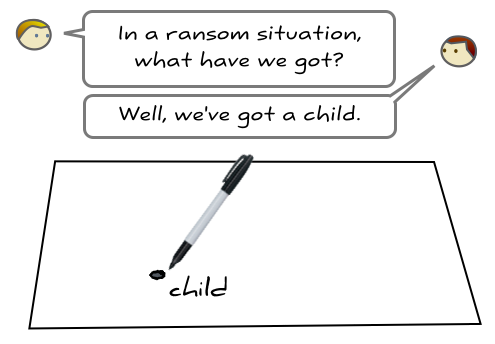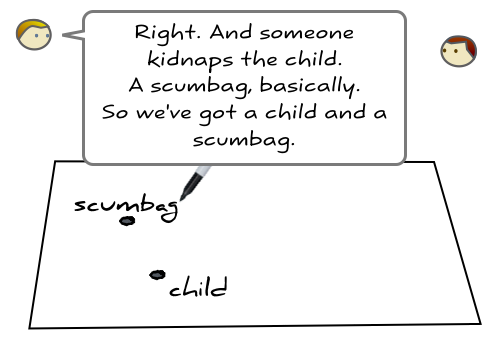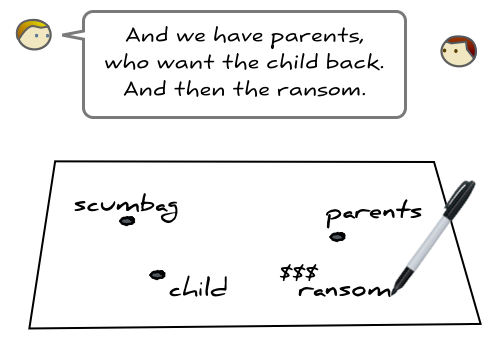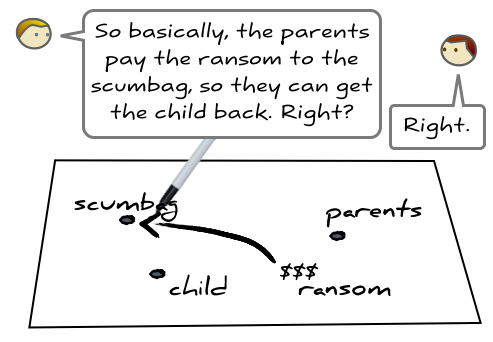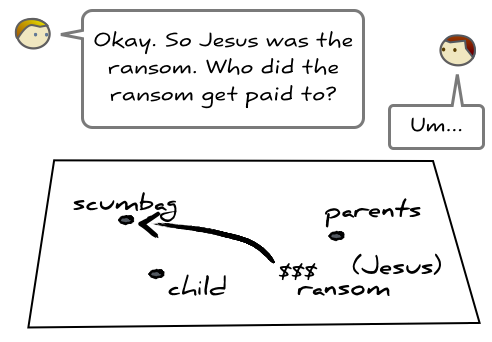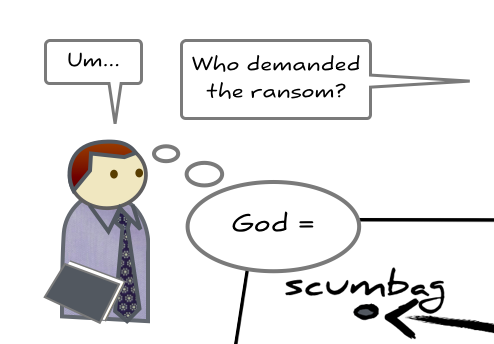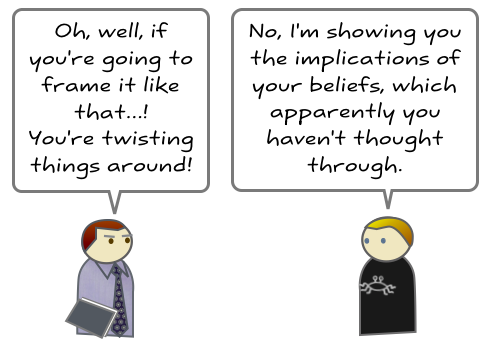 Another problem: Jesus came back to life. You don't get the ransom back! How is that a sacrifice?
Yet another problem: If God wanted a sacrifice, then he got one; he should be satisfied, and the process should be over. But it's not; God expects us to believe in him. When someone pays a ransom, the kidnapper doesn't then require the parents to 'believe' in him.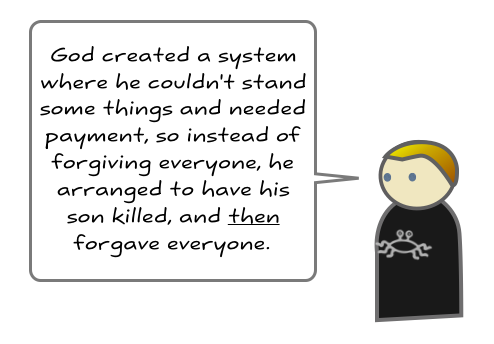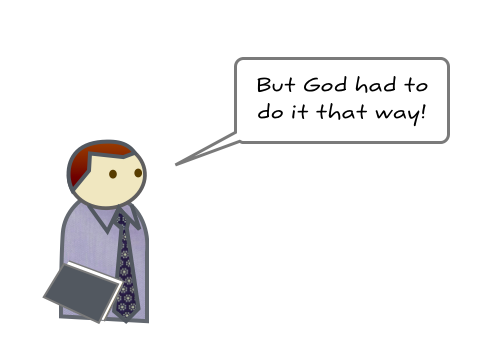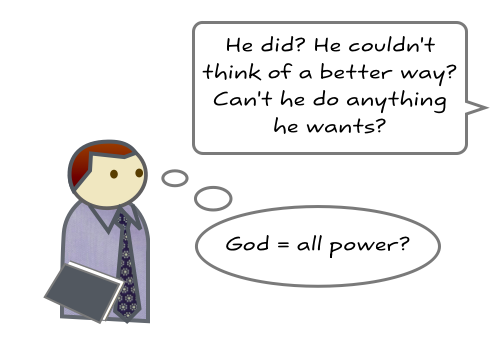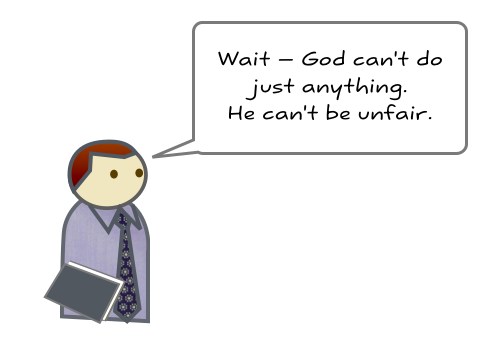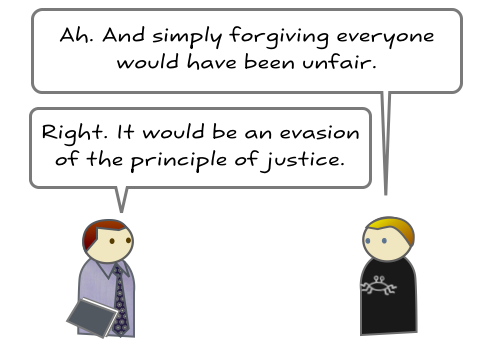 This is problem of its own; isn't justice simply what God says is just? in which case he could do anything, and then declare his actions just by fiat. On the other hand, if there's some external principle of justice that even God has to obey, then he must be subordinate to some principle. Then why worship God at all? Why not skip the middleman, and worship the principle instead, since it's higher than God is?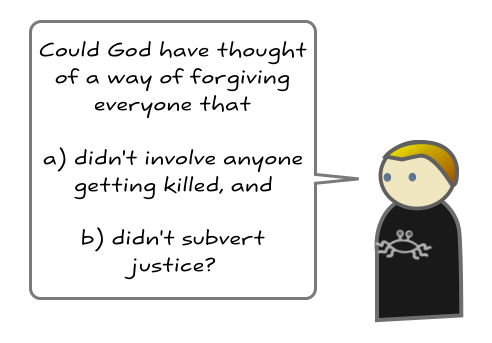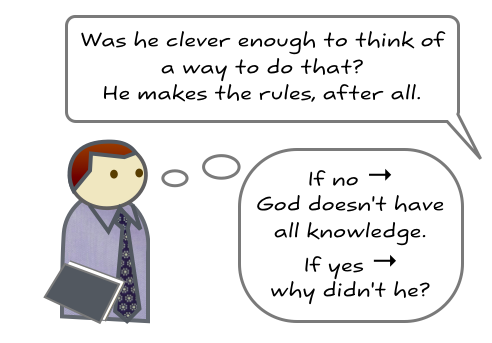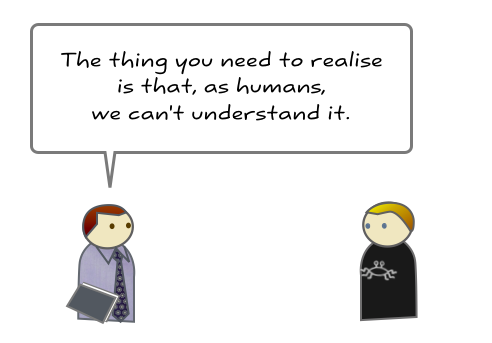 This is a dodge to terminate the thought process. You could say any wild thing, and then refuse to defend it on the grounds that humans can't understand it.
And again, why did God decide to make a solution that makes no sense? If humans need to believe this to be saved, then it needs to make sense to humans.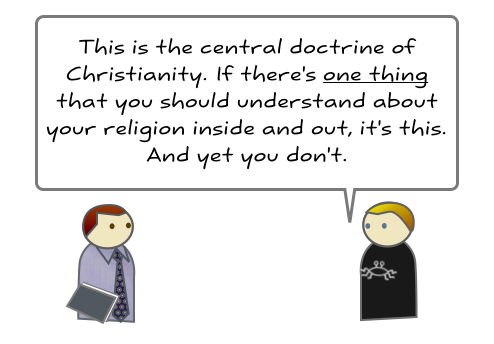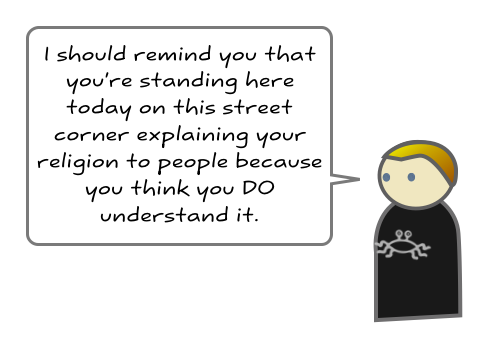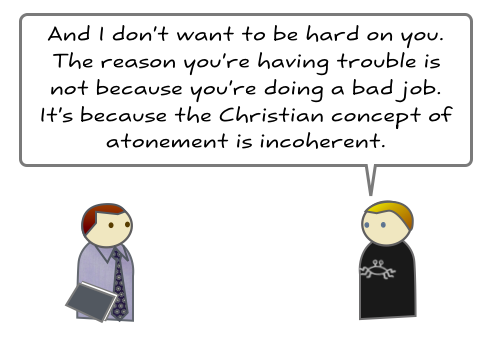 I think we can understand it. God is a bloodthirsty maniac whose ultimate idea of compassion is a human sacrifice. And he's that way because he was imagined up by bloodthirsty people. That's not hard to understand.
– – – – – – – – – – – – – – – – –
Thanks for stopping by! If you like this cartoon, I got more.